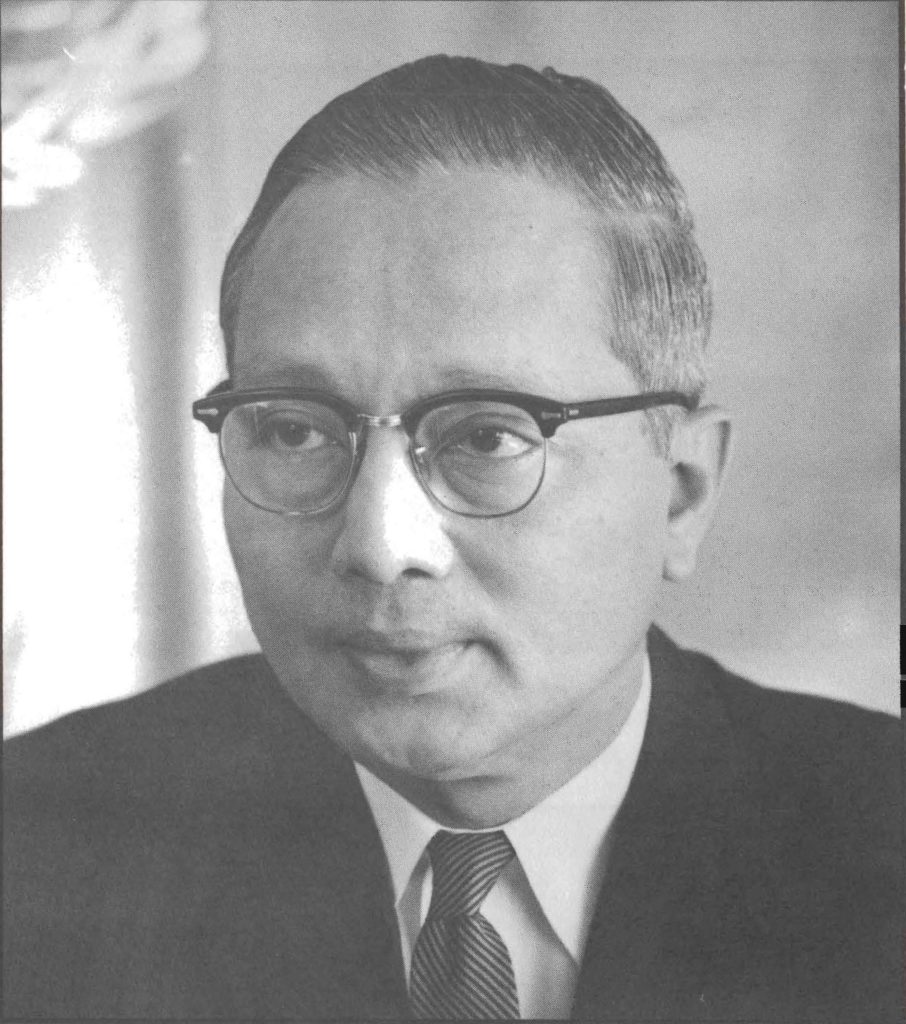 U Thant, the third Secretary-General of the United Nations, was chosen to head the world body in November of 1961 after Secretary-Genera1 Dag Hammarskjold was killed in an air crash in September of the same year.
U Thant retired at the end of his second term and died on 25 November 1974 in New York, after a prolonged illness. He was 65 years old.
U Thant was born at Pantanaw, Burma, on 22 January 1909, and was educated at the National High School in Pantanaw and at the University College, Rangoon. Prior to his diplomatic career, U Thant's experience was in education and information work.
He served as Senior Master at the National High School and in 1931 he became Headmaster. He was a member of Burma's Textbook Committee and of the Council of National Education before World War II, and was an Executive Committee member of the Heads of Schools Association. He was also active as a free-lance journalist. In 1942, U Thant served as secretary of Burma's Educational Reorganization Committee. "
U Thant was appointed Press Director of the Government of Burma in ,1947. In 1948 he became Director of Broadcasting, and in the following year, he was appointed Secretary to the Government of Burma in the Ministry of Information. In 1953 U Thant became Secretary for projects in the office of the Prime Minister, and in 1955 he was assigned additional duties as Executive Secretary of Burma's Economic and Social Board.
At the time of his appointment as Acting Secretary-General of the United Nations, U Thant had been Permanent Representative of Burma to the United Nations, with the rank of Ambassador (1957-1961). During his diplomatic career, U Thant served on several occasions as Advisor to Prime Ministers of Burma. In 1959, U Thant served as one of the Vice~Presidents of the General Assembly and in 1961 he was Chairman of the United Nations Congo Conciliation Commission and Chairman of the Committee on a United Nations Capital Development Fund.
During his career, U Thant was awarded honorary degrees from universities in many countries. He received 24 such awards from educational institutions' in the United States, the host country for United Nations Headquarters in New York.
In 1978 Doubleday & Company, New York, published Views From the UN: The Memoirs of U Thant
Excerpt from Note no 3890; OPI, UN of 25 Nov 1974.