Through his meditations at the UN and his artistic and poetic expressions of peace, Sri Chinmoy brought together members of the international community in dedication to the goal of a global oneness-family. On 13 November 2019 members of the Peace Meditation Group observed the 25th Anniversary of the composing of 700 poems by Sri Chinmoy, subsequently published in the book Peace-Blossom-Fragrance.
The 700 poems on peace in the book were written between 11 and 23 November 1994. They were published in April 1995 in one volume, lovingly and gratefully dedicated by Sri Chinmoy to the UN's 50th Anniversary. The cover and page borders of the book, as shown here, are composed of birds selected from a series of "Dream-Freedom-Peace-Birds" drawn by Sri Chinmoy beginning in 1992.
The following 13 selections from Peace-Blossom-Fragrance appeared in a small leaflet produced for the observance held on 13 November 2019.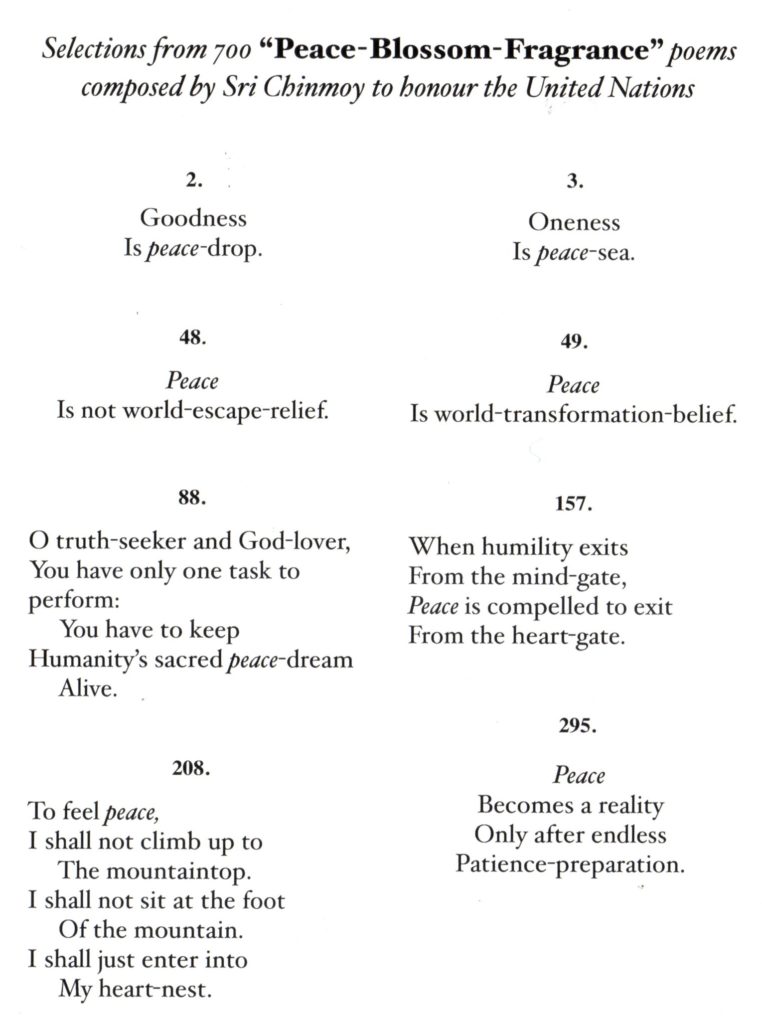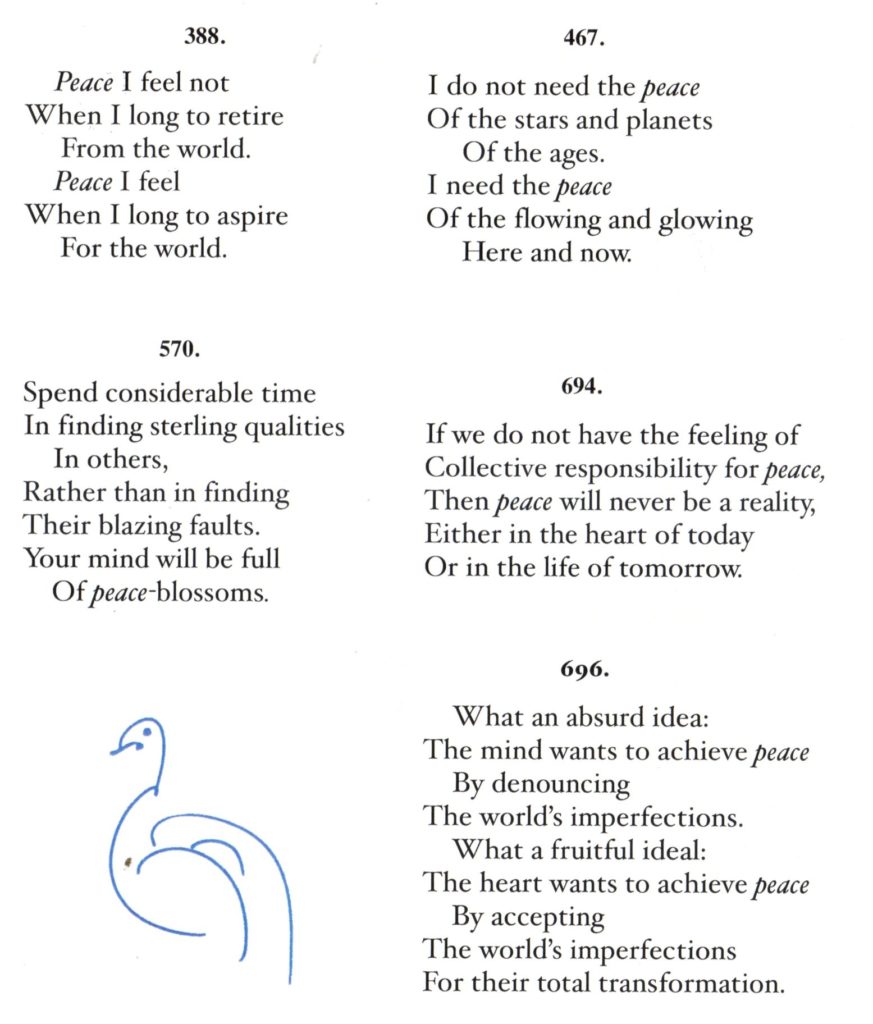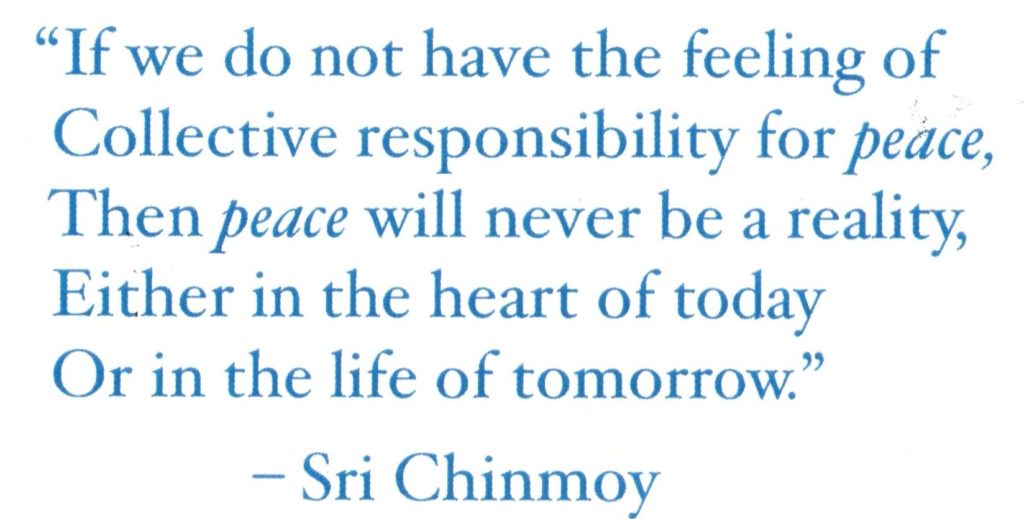 Click here to open or download the PDF format of the 25th Anniversary leaflet of 13 selected poems from the book Peace-Blossom-Fragrance: 25th Anniversary leaflet of selections from "Peace-Blossom-Fragrance."
For more of the 700 poems, please visit :  Peace-Blossom-Fragrance